The West O Gala is our annual Awards Banquet where we celebrate our year and our members with various prizes, food and fun!
Late Night with the West O Chamber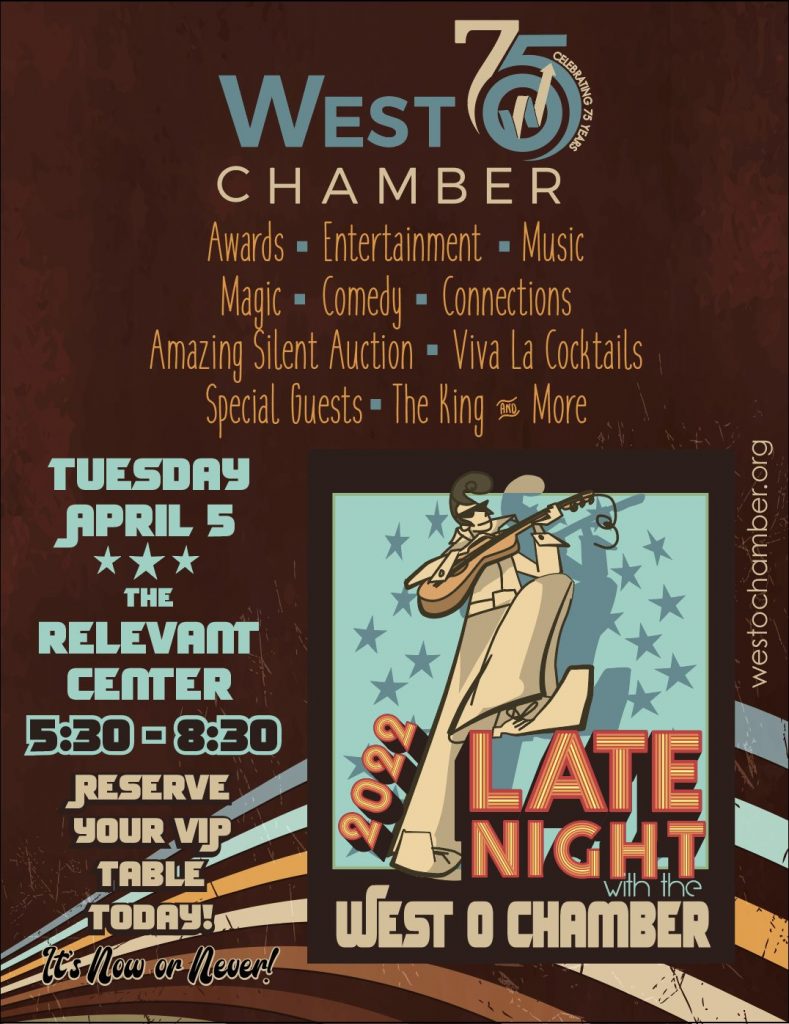 On March 24th, 2020 at the Relevant Center the West O Chamber will be handing out their annual awards. However, instead of the normal podium and speech routine, we will be turning the event into our own late night talk show! Late Night with the West O Chamber will feature special guests including Comedian Carlos Tibbs, animal experts from Wildlife Encounters, games, interviews, awards and so much more! We hope to see you and your company represented at our biggest annual event and fundraiser!