Ambassadors


The Chamber Ambassadors are the good will arm of the Chamber. They greet and check in at Monthly Chamber Events. Their duties also include attending ribbon cuttings, grand openings, groundbreakings, open houses, and annual chamber and community events.
Attendance at events is very important to the Ambassadors. Ambassadors receive 1 point for every Chamber event attended. And 2 points for last minute add on events and weekend events. These points are then tallied for "Ambassador of the Year", an award which is given at the Annual Awards Banquet.
Monthly Ambassador Meetings are normally held on the 1st Thursday of the month at 11:30am at Sam & Louie's Pizzeria (2949 N 204th, Elkhorn, NE). If you are interested in becoming a Chamber Ambassador, please contact the Chamber Office
[email protected]
for more information.
Howie Zimmerman
Zimmerman Allstate Agency
3707 N. 200th Street, Suite B
Elkhorn, NE 68022
(402) 291-9172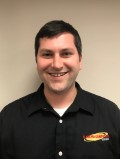 James Thompson
Elkhorn Computer Service
---
Jeri Homolka
Benefit Choices Nebraska
13520 California Street, Ste 200
---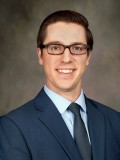 Joe Finelli
Cibola at Morgan Stanley
13625 California St. #400
---
Julie Seidl
Commercial State Bank
1918 N 203rd Street
Elkhorn, NE 68022
Work (402) 618-7681
---
Kathy Herrera
Kathleen J. Herrera, CPA, LLC
14304 Ames Avenue
Omaha, NE 68164
Work: 402-203-8932
Cell: 402-203-8932
---
Katie Risley
Revolution Wraps
11627 Virginia Plaza, Suite 108
La Vista, NE 68128
Work (402-416-9363
---
Kelli Mull
Hy-Vee 156th & Maple
3410 N 156th St.
Omaha, NE 68116
(402) 493-0390
---
Kerry Ridgway
All Hands Waterproofing
15418 Weir St.
Omaha, NE 68135
Work (402-812-7441
---
Kristen Patterson
Mutual of Omaha
11837 Miracle Hills Drive, Ste 200
Omaha, NE 68116
402-964-7595
---
Kyle Schlueter
Husker Hammer Siding, Windows & Roofing
1406 Veterans Dr., Ste. 201
Elkhorn, NE 68022
Work (402)894-9525
Lisa Harbin
CBS HOME - Tag Team
---
Husker Hammer Siding,
Windows & Roofing
---
Image Not Found!
---
Michael Herman
Omaha Storm Chasers
12356 Ballpark Way
Omaha, NE 68046
Work: (402) 738-5137
Cell: 402-210-9898
[email protected]
---
Brookestone Meadows
600 Brookestone Meadows Plz
---
Michelle Bourque
Residence Inn Omaha West
Michelle Hurt
Chariots 4 Hope
Patti Goodman
Fairfield Inn & Suites Omaha West
17240 Wright Street
Omaha, NE 68130
(402) 504-9444
Scott Newman
AXA Advisors
1111 N. 102nd Ct. Ste. 100
Omaha, NE 68130
Work (402) 392-8410
Cell (402) 301-6747
Stephen Stinn
Restore Chiropractic West PC
1315 N 205th St., Suite 2
---
Tammy Davis
Anytime Fitness Elkhorn
18613 Leavenworth St
Elkhorn, NE 68022
(402) 939-7444
(402) 686-0188
---
Terry Reeh
EcoWater Systems
10333 South 152nd Street
Omaha, NE 68138
888-326-9283
(402) 592-3714
Tim Traudt
Fresh Thyme Farmers Market
Todd Tevelde
Xcel Roofing
4613 South 139th Street
Omaha, NE 68137
402-345-9235
---
Wendy Harkness
Alpha Graphics
2211 S. 156th Circle, Suite 3
Omaha, NE 68130
(402) 333-8869
---
Upcoming Events


New Members